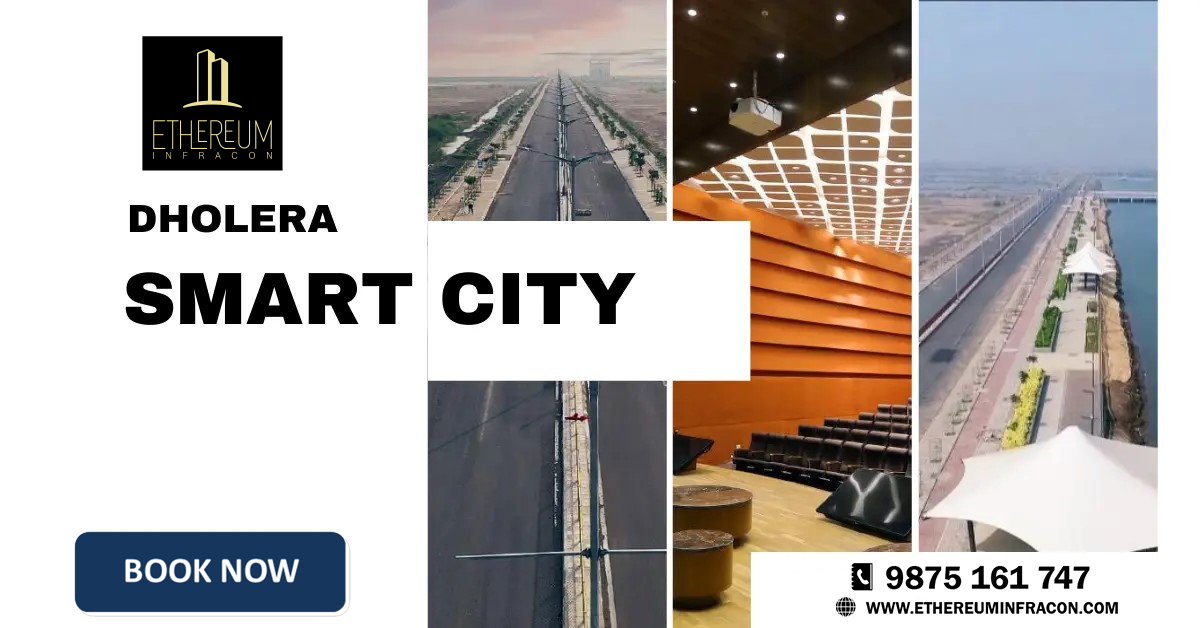 welcome to our
Dholera Smart City Mega Projects
Dholera SIR Project is a flagship project of the Government of Gujarat, India. It is a mega-industrial zone located in the state of Gujarat, covering an area of approximately 920 square kilometers. Dholera SIR Project aims to create a world-class smart city that will attract global investors, generate employment opportunities, and contribute to the economic growth of the region. The project has been planned with meticulous attention to detail and has the potential to become a model for future urban development in India. One of the key features of Dholera SIR is its strategic location. Situated between the major cities of Ahmedabad and Bhavnagar, Dholera is well-connected to major highways, ports, and airports, making it easily accessible from both domestic and international destinations. This connectivity plays a crucial role in attracting industries, investors, and skilled workforce to the region.
The project encompasses various sectors, including industrial, residential, commercial, and social infrastructure. The industrial sector is a key focus of Dholera SIR, aiming to attract manufacturing units, logistics companies, and other industries. The region is being developed as a global manufacturing and trading hub, with provisions for specialized industrial parks, special economic zones (SEZs), and a dedicated freight corridor. The availability of world-class infrastructure, uninterrupted power supply, and streamlined processes make Dholera SIR an ideal destination for industries looking to set up their operations benchmark for smart city projects. 
The Dholera SIR Project aims to attract domestic and international investments, generate employment opportunities, and improve the quality of life for its residents. As it progresses through its different phases, Dholera SIR will continue to evolve into a vibrant and prosperous city, setting new standards in urban development.